HealthForce Nutritionals is known to be a super reputable source for whole food supplements and I have tried every product and love them all!  I love their Spirulina Manna, Vitamineral Green, Earth and especially their Warrior Force Protein Powders.  Below you will find some of the many recipes I will be adding using the Healthforce Nutritional Protein and Vitamineral Greens.  First a little about the company:
Established in 1990, Healthforce Nutritionals offers 100% vegan superfoods in supplemental form. The company was co-founded by Dr. Jameth Sheridan (D.H.M) and Kim Sheridan.
The brand offers a variety of holistic solutions – such as Super Foods, Supplements, Cleanses, Detox, and Sports Nutrition. HealthForce Nutritionals empowers individuals to experience dramatic health improvements with verified Truganic products.
Truganic was developed by Dr. Sheridan to ensure the absolute purity of the products. It is truly high-quality standard that goes beyond the levels of simply organic. These Truganic products provide optimal solutions an an affordable price.
Chocolate Chia Banana Peach Smoothie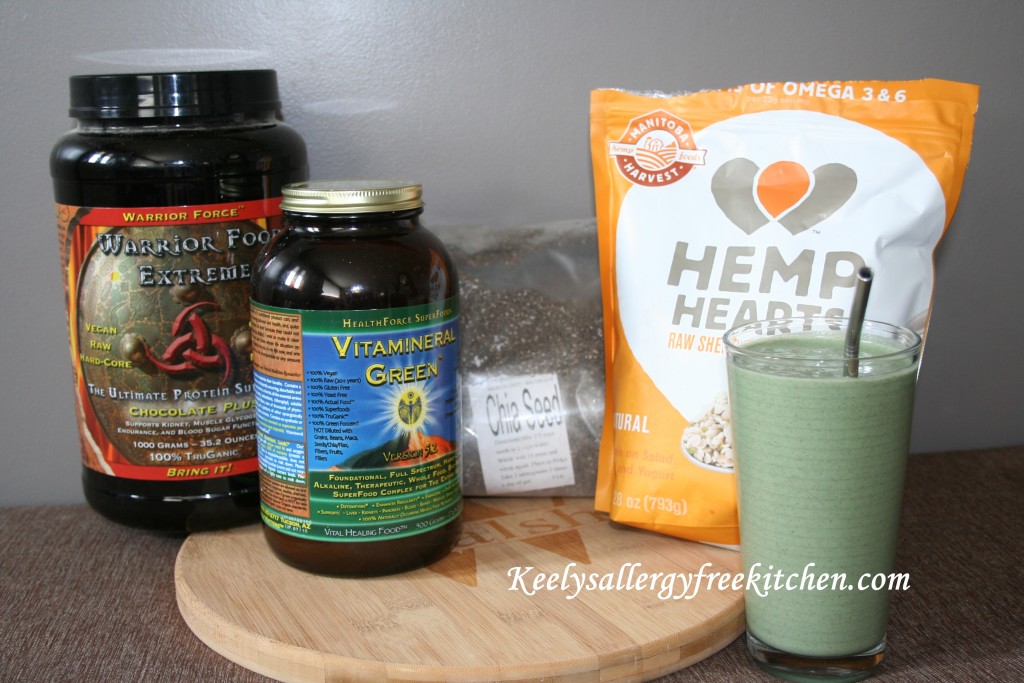 This is one of my favorite after workout smoothies.
16 oz. purified water
2 frozen bananas
Handful Frozen Peaches
2 TBSP Vitamineral Greens
1 TBSP Chia Seed
1 TBSP Hemp Seed
Handful Raw Pecans
Throw everything in the blender and blend until smooth!
Pineapple Cinnamon Smoothie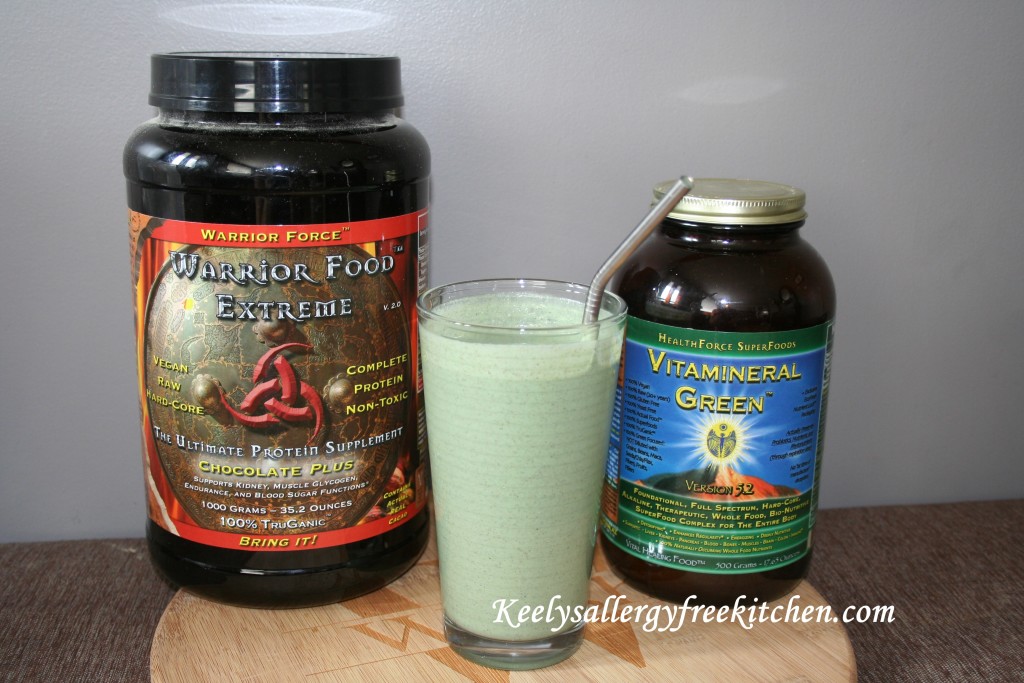 16 oz. purified water
2 inch slice off the pineapple cut skin off
1 handful Spinach
1 Green Organic Apple
1 TBSP Chia Seed
2-4 tsp Organic Cinnamon or 1 drop cinnamon essential oil (We love cinnamon here but start out with less and add for taste).
Large handful Ice
Throw everything in the blender and blend until smooth!
Cardamom Banana Smoothie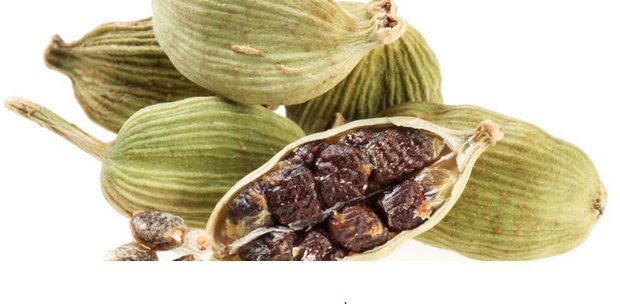 1 banana (fresh or frozen)
1/2 cup Almond or Coconut Milk
1/2 cup water
1 tsp honey
1/4 tsp dried cardamom
*Optional 1 heaping TBSP Chocolate or Vanilla Healthforce Nutritional Warrior Protein
Combine all ingredients in a blender.