Many times you will find many stirfry recipes using soy sauce as a base which has gluten in it. Coconut Aminos are a great substitute and has a wonderful flavor. This Gluten Free Vegan Stir Fry could be used with many different veggies but this is our favorite combo.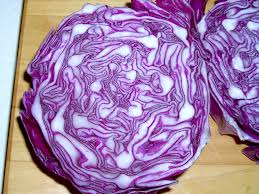 1/2 Purple Cabbage Head chopped small
2 Broccoli Floret broke apart
1 TBSP Coconut Oil
1 inch Ginger peeled and chopped small
2 Garlic cloves chopped small
2 TBSP Coconut Aminos
1 TBSP Rice Vinegar or Coconut Vinegar
Little touch of Honey
Saute the ginger and garlic in coconut oil for 1 minute.  Then add broccoli and cabbage, stir and saute for couple of minutes and then add rest of ingredients.  Stir again and then cover to steam the veggies for 3 minutes, stirring occasionally.  Cook until the vegetables are cooked the way you like them.