This gluten free and dairy free sweet and sour chicken is a new favorite of the girls.  Not only do they love eating it they also can make it almost by themselves.
1 pound boneless, skinless chicken breasts, cut into 1-inch chunks
Sea salt or Herbamare and freshly ground black pepper, to taste
1/4 cup Gluten Free Flour Blend or Almond Flour
1/4 cup organic cornstarch
1 large eggs, beaten
1 TBSP cup coconut oil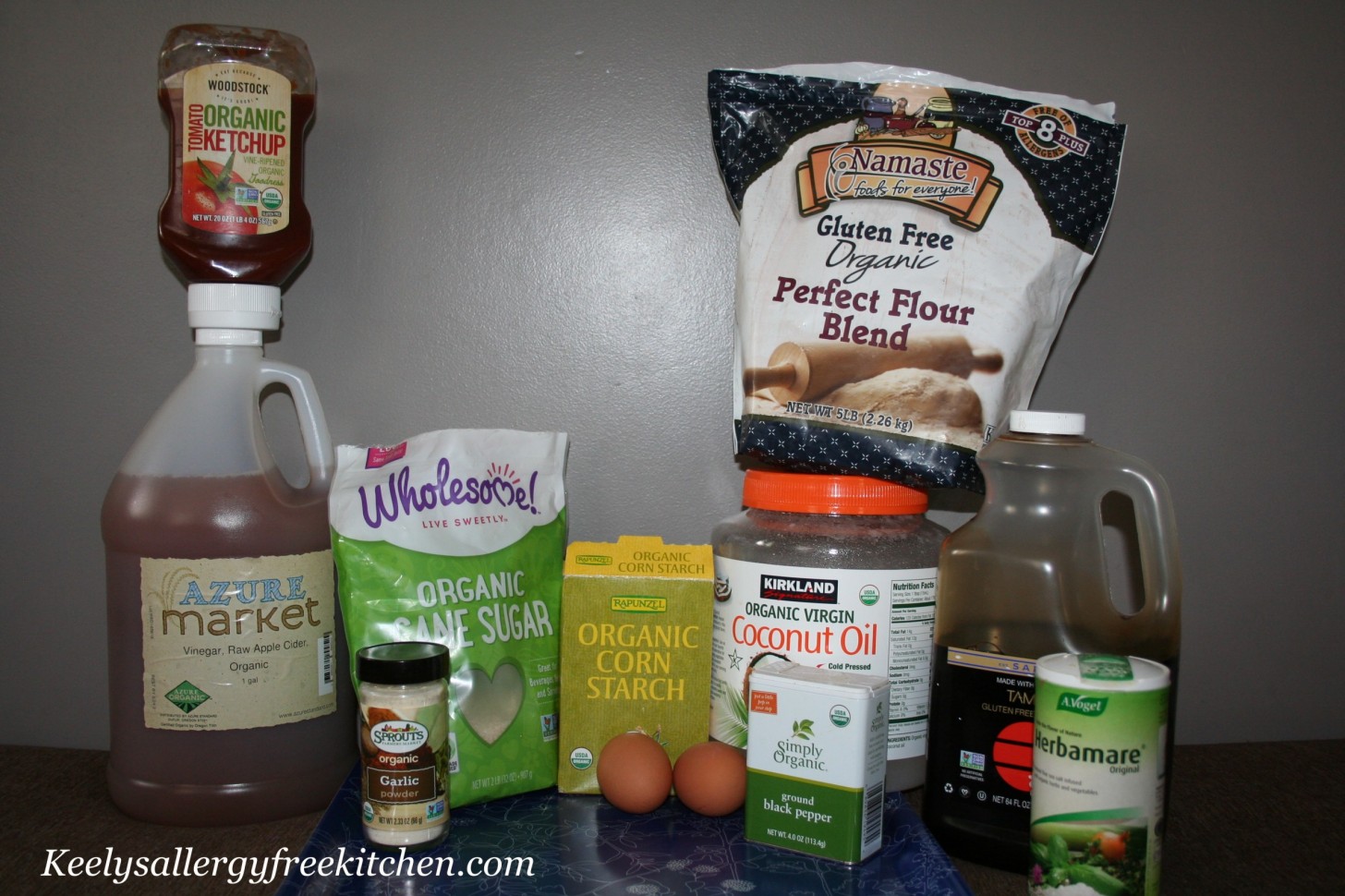 FOR THE SWEET AND SOUR SAUCE
3/4 cup organic sugar
1/2 cup apple cider vinegar
1/4 cup ketchup
1 tablespoon organic tamari
1/2 teaspoon garlic powder
1 TBSP Sesame Seeds
Preheat oven to 325 degrees F. Lightly oil a 9×13 baking dish with a coconut oil.
To make the sauce, whisk together sugar, vinegar, ketchup, soy sauce and garlic powder in a large bowl; set aside.
Whisk your egg and then pour over raw chicken in a large bowl.  Season chicken with salt and pepper, to taste. Stir in cornstarch and gluten free flour and gently toss to coat the chicken.
Heat coconut oil in a large saucepan. Add chicken and cook until golden brown, about 1-2 minutes. Transfer to a paper towel-lined plate; discard excess oil.
Add chicken to prepared baking dish. Top with sweet and sour sauce and sesame seeds, mix well. Place into oven and bake until the sauce has thickened, about 55 minutes.  Stir half way through to make sure it is all coated.