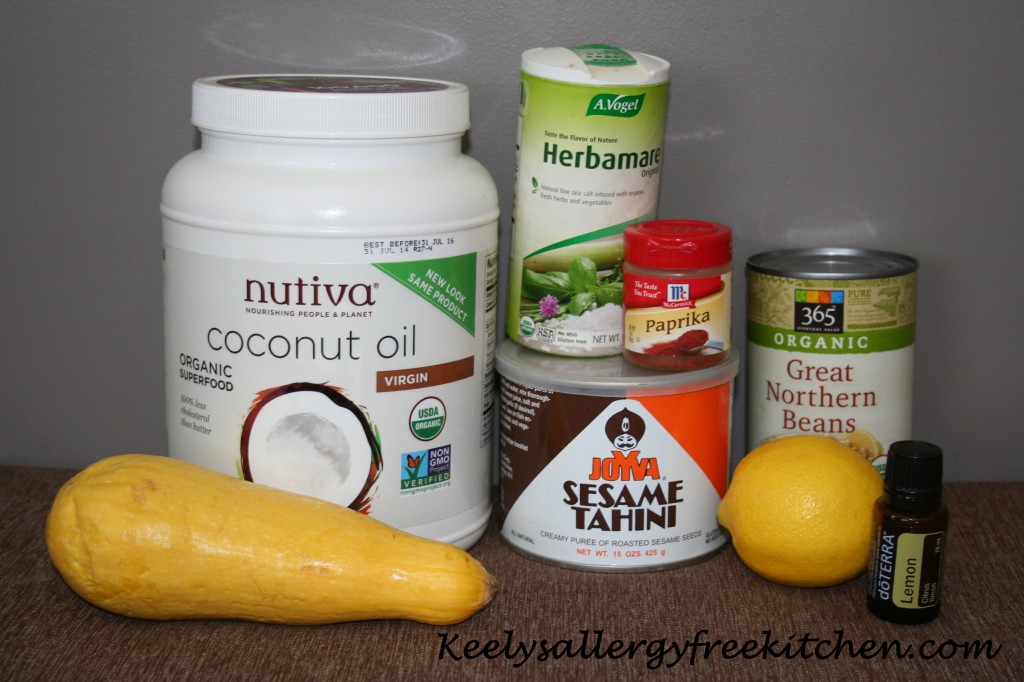 Looking for a new hummus recipe?  The kids have been on a hummus kick, I am not a huge fan of the garbanzo bean hummus's so we came up with this recipe today and paired it with cut up veggies, avocado's and olive's.  It is very refreshing.  Perfect lunch for a Sunday.
1 15 oz can Organic Northern White Beans
1 Yellow Squash
1/4 cup Coconut Oil
3 drops Lemon Essential Oil
Juice of 1 lemon
1 TBSP Sesame Tahini
Herbamare to taste
Paprika
Put everything in food processor and blend until smooth.